The South Door (2015)
Entrance to the church is normally through the south porch and door. The door is original and dates from the fifteenth century. It had become stiff and difficult to open and close and so needed careful, specialist restoration to reseat the hinges and repair rot along the bottom of both doors.
Before
Here you can see the gothic tracery in the oak of one of the doors to be repaired.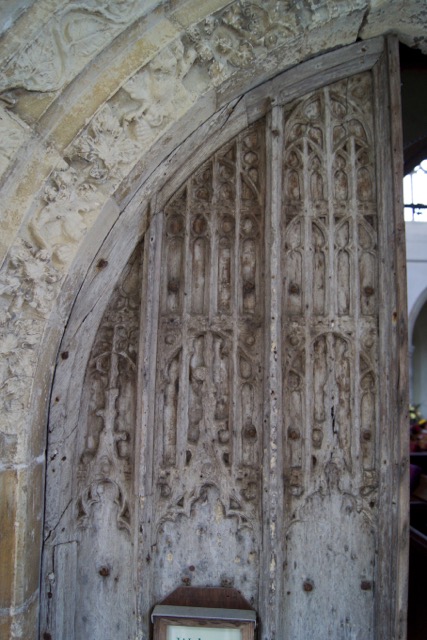 From the inside of the church, you can see the draughty gap along the bottom of the south door.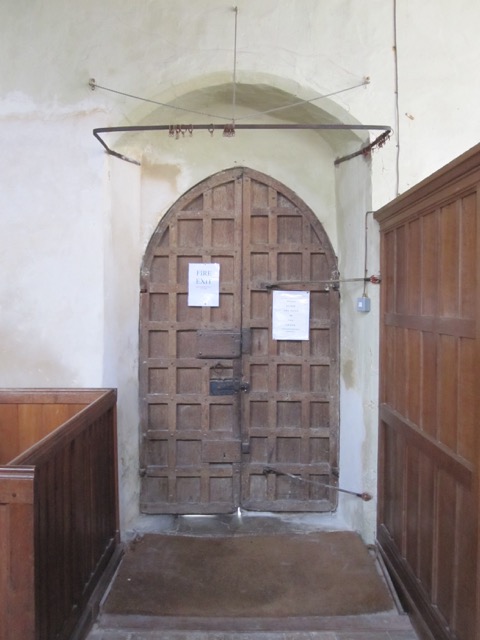 Here is shot of one of the doors with a hinge that needs re-seating, an earlier repair along the base and the rusting cage door (to let air in and keep birds out).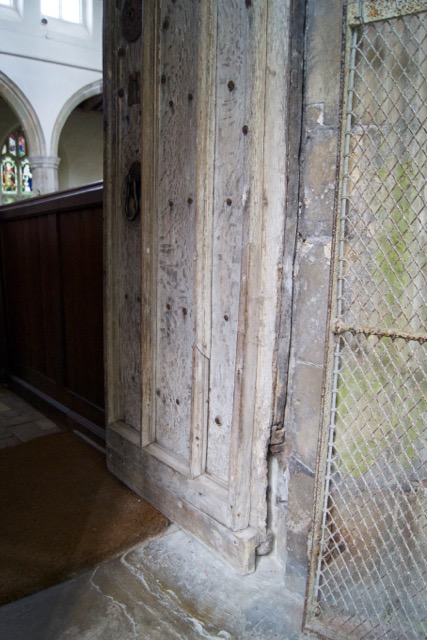 Here, a craftsman is removing one of the doors to take it away for specialist restoration.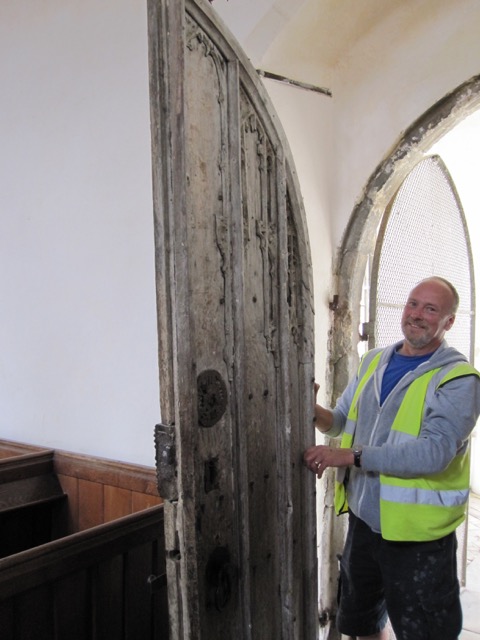 The door is now on a trestle and being protectively wrapped for its journey to the workshop.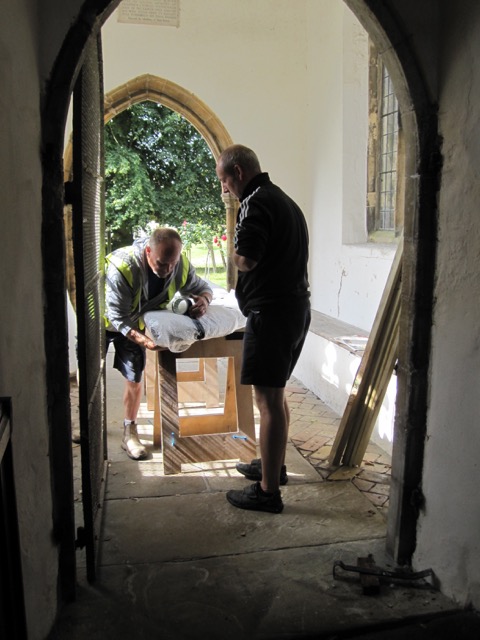 With the south doors in the workshop, a temporary door was installed; not quite so elaborate as the original!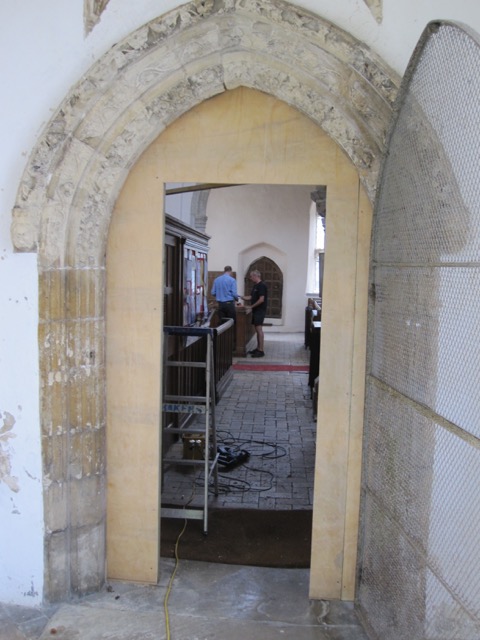 After
Here is what visitors now see on arriving in the south porch: oak repairs to the base of the doors and a newly resprayed cage door. The doors now open and close with perfect ease.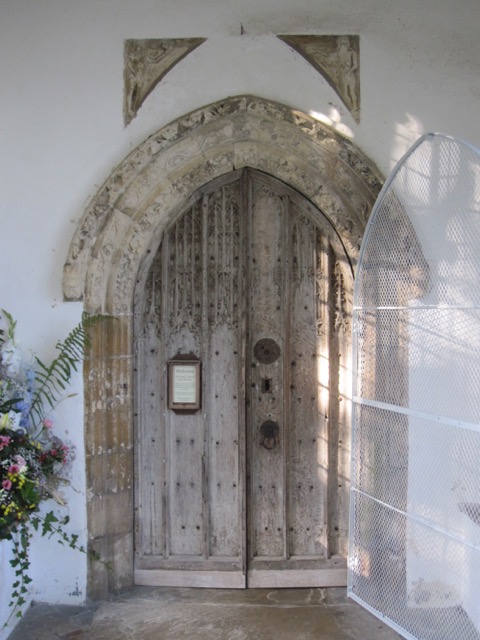 Here is a close-up of the base of the door.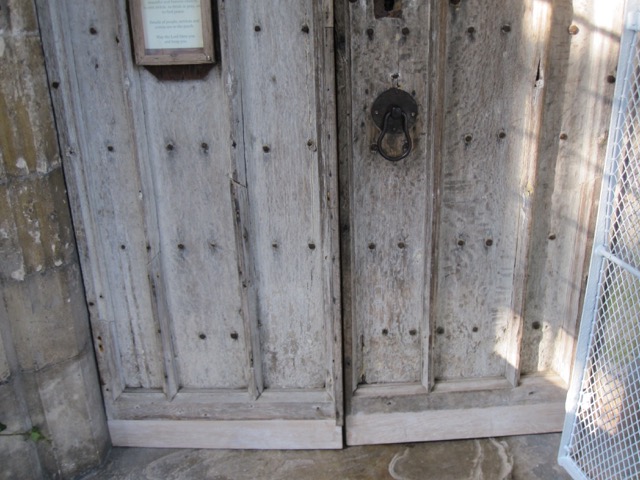 And here is a close-up of the cage door, having had the rust removed and a protective layer of paint in a sympathetic colour applied.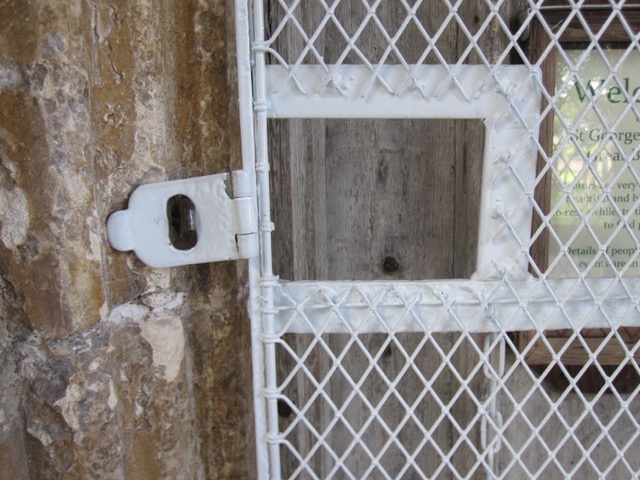 Details of all our restoration projects since 2010 can be found on the restoration projects page.