Women's Institute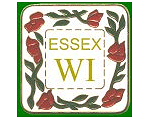 Would you like to try your hand at encaustic wax art or designing and painting ceramics ? Or perhaps, learn more about and experience better known crafts such as floral art, wood carving or spinning and weaving natural fibres (including dog hair)?
How about learning more about the history of gardening with reference to local gardens, children and the Poor Law in the villages in the eighteenth century or growing up in the Dutch Quarter of Colchester in the twentieth century?
Why not share people's fascinating experiences, whether linked to their jobs such as a female funeral director or a fire prevention officer, or on their travels to discover the incredible structures on the Inca Trail in Peru or the historical monuments of Libya and Jordan?
These are just some of the meetings enjoyed by your village Women's Institute which meets monthly in the Village Hall. Other activities involving members include making cakes for St. Helena Hospice, holding coffee mornings for cancer charities and knitting jumpers for children in the poor mountain kingdom of Lesotho.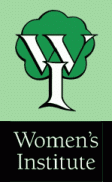 Members can also enjoy good speakers on a district, county and national level such as the author Barbara Erskine, the counter-tenor Paul Kusel-Baum, the actress Jane Fonda and the author and supporter of English Heritage Bill Bryson. As part of the organisation's education remit, there are all sorts of courses available at county level and at Denman College in Oxfordshire.
The local group is part of the Essex Federation and also of the National Federation of Women's Institutes, the largest women's organisation in the country with over 215,000 members. In partnership with other organisations, it campaigns on such issues as farm gate milk prices, children's health and diet, fair trade, excessive packaging, renewable energy, sport for a healthy population, trafficking women and children, chemicals and health and global warming.
Why not come along to the Village Hall at 7.30pm on the first Wednesday of each month to widen your horizons and increase your circle of friends ? A warm welcome awaits you!
COME AND SEE WHAT YOU ARE MISSING!
For more information about the WI, please visit the Women's Institute Website.