St George's C. of E. Primary School
Contact
For all matters concerning St George's School please contact the school.
Brook Street, Great Bromley CO7 7HX
admin@st-georges-pri.essex.sch.uk
www.st-georges-pri.essex.sch.uk
---
About the school
St. George's Church of England Primary School is situated in the centre of the village adjacent to St George's Church. It is a Church Foundation school controlled by the Essex Local Education Authority (LEA). Founded in 1863, the school has in 2013 celebrated its 150th anniversary.
Changes over 150 years
The original building was significantly extended in the 1960s and then extensively rebuilt and remodelled in 2002.
What the school looked like 100 years ago ...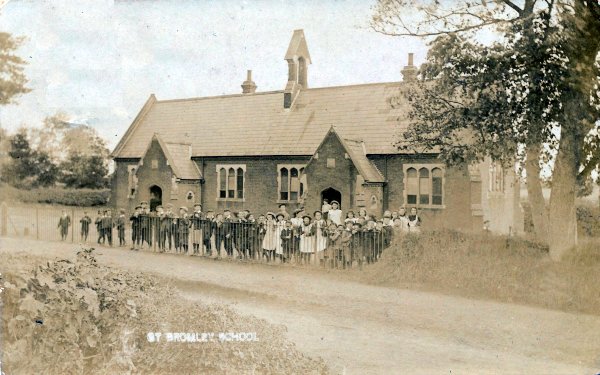 ...and in this century.