South Aisle (2017-2018)
Our project for 2017-2018 was to repair exterior masonry and plaster on the West Gable of the south aisle which had become badly eroded. We are very grateful for grants of £6,500 from Friends of Essex Churches Trust, £2,000 from the Garfield Weston Foundation, and £1,100 from Allchurches Trust.
The work is now complete and looking splendid thanks to the skilled craftsmen from Baker's of Danbury Ltd. Here is the repaired stonework and below that, what it looked like before being repaired.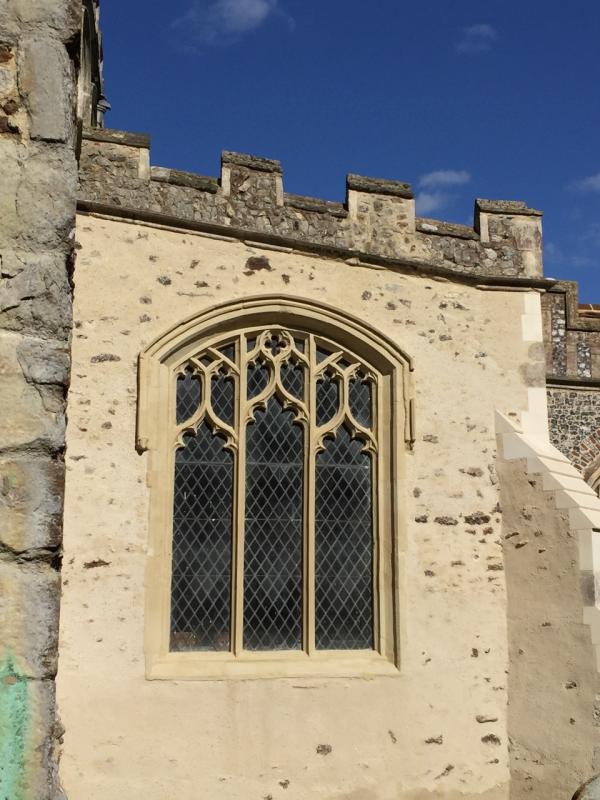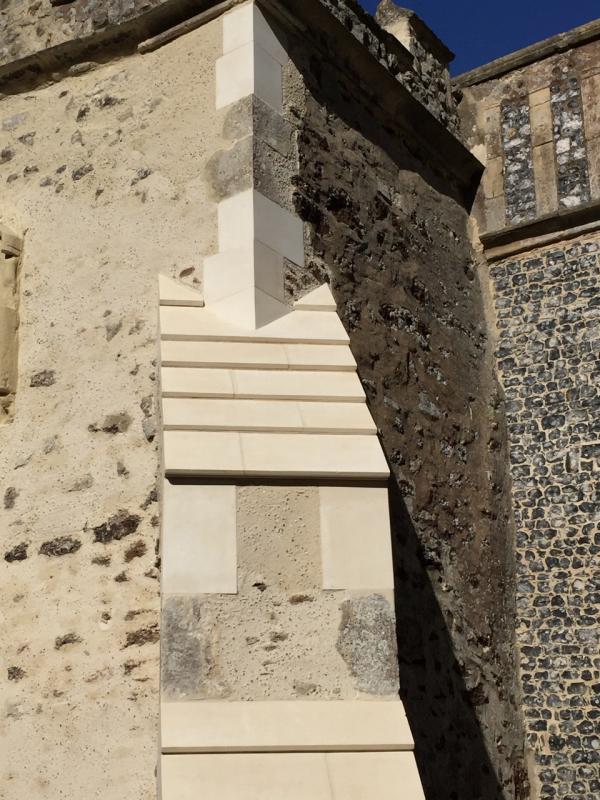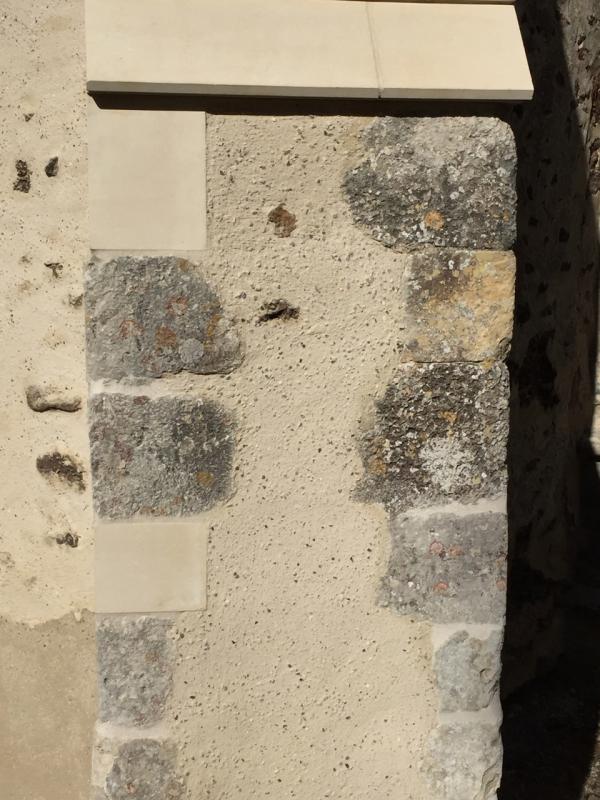 Click on the photograph below to see a PDF with more detail of the problem areas: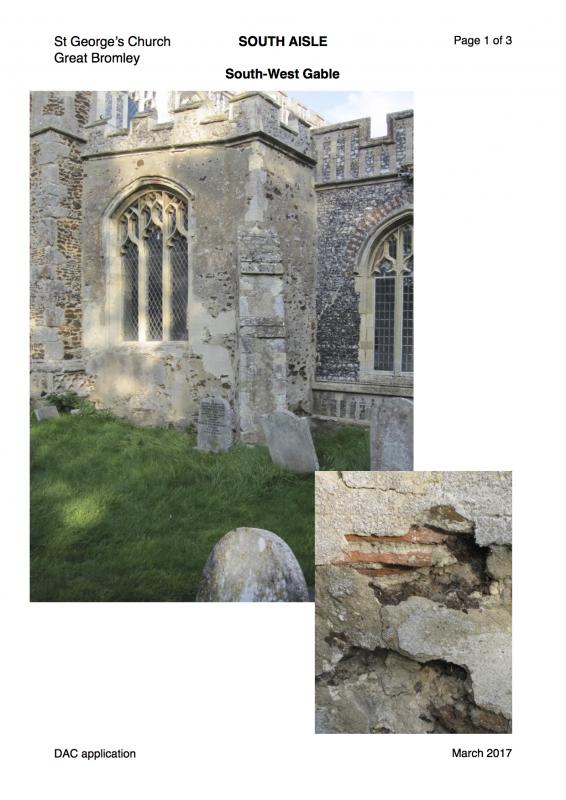 Details of all our restoration projects since 2010 can be found on the restoration projects page.