Julian Smith Concert
The Church was alive last night (13th Sept) with the sound of music. Our visitor was Julian Smith, a soprano saxophonist who has found success after being runner up in Britain's Got Talent in 2009. He is a most personable presenter who involved his audience well.
Julian performed a wonderful variety of pieces, ranging from classical, musical theatre and pop tunes, showcasing his great technique. He also brought along three inspiring guest vocalists.
Amelia Whiteman is a classically-trained soprano with a stunning voice. She introduced herself, then looked around and said she would like to test the acoustics. As she wandered down the nave with neither microphone nor backing music, her rendition of the popular New Zealand song Pokarekare Ana was astonishing. Fred Nicholls later said that was the most beautiful thing he had heard in our church. (Surprising, as he has heard Peter Wenden and myself in the bass stalls of the choir! But I am in total agreement.) Amelia and Julian performed some mellow and lively sax-voice duets, a combination that worked so well.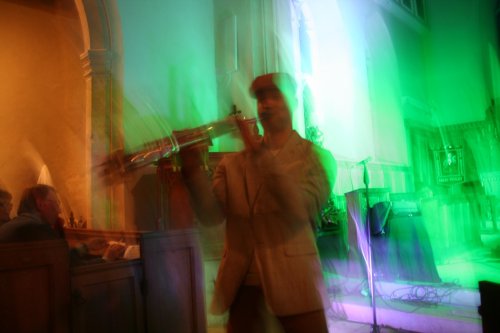 Two teenage singers, Attiye Partridge and Alex Cardall, entertained us with some beautiful duets, their cheerful disposition greatly adding to the warm feeling of the event.
We all came away with wide smiles, humming the old favourites and savouring the original tunes. One lady said "I came along to support the church, although this is not my sort of thing, but I found I thoroughly enjoyed it - what marvellous talents!"
Many thanks to Julian and his guests for entertaining us, Mary Fawcett for inviting Julian to perform here, the hard-working PCC for organising the concert, and all those involved in providing a wonderful range of nibbles and drinks in the interval.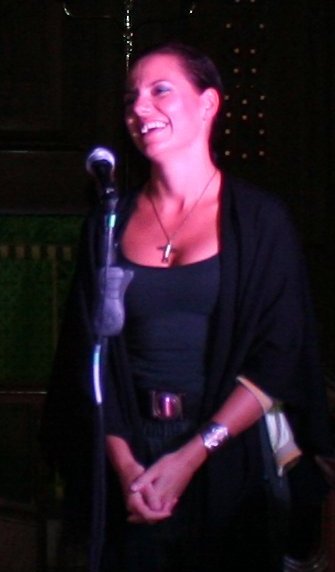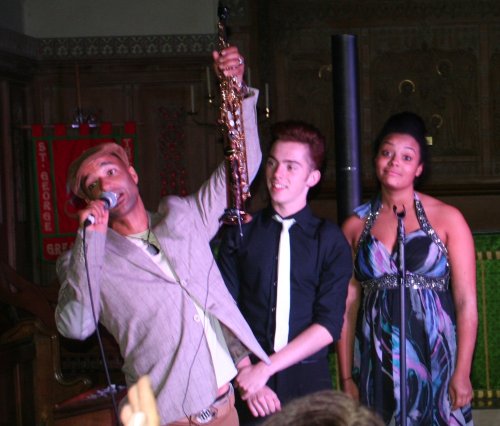 Report & pictures by Hugh Frostick
Date:
Saturday, 14 September 2013