Lewis Tatham
Lewis Tatham (Edward Tattam) - K.I.A. 23 October 1916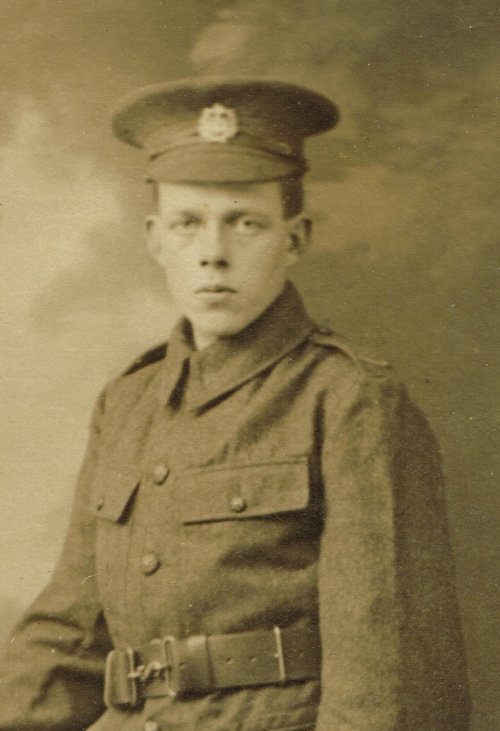 Lewis Tatham was born Edward Llewellin Tattam in late 1895 or early 1896 at the village of Newton, near Rugby in Warwickshire. The informal name of Lewis most likely stemmed from Edward's middle name, whilst most of the family started using the surname of Tatham at some point between 1908 and 1909.
The Tattam family lived at Newton Mill, where Edward's father was both a farmer and miller. Edward moved to Great Bromley, along with his father and two younger sisters, following the death of his mother in 1903. They lived at Essex House from where they ran a grocer's shop, Edward himself assisting in the business.
William Tattam remarried in 1908. His new bride brought two children from a previous marriage into the family, and the following year she and William had a son.
Edward appears to have volunteered to join the Essex Regiment in November 1915 using the name of Edward Lewellen. This is how his name appears in all but one of the official records which also lists the name of Tatham as an alias. It would be interesting to know his reasons for enlisting using this name.
We don't know exactly when Edward was sent to join the Regiment's 2nd Battalion serving in France at some point between 1st January and late October 1916.
Edward was killed during the Battle of the Somme on 23rd October 1916, aged 20. His Battalion were part of an attack against the German lines north east of the village of Lesboeufs. Zero hour for the attack was initially postponed for three hours due to heavy mist. In the face of heavy machine gun fire only about thirty men from the 2nd Essex reached the first objective, 500 yards behind the German front line. With all of their officers and NCOs killed or wounded, and with no support nearby, they were forced to withdraw to their assembly trenches. The failed attack cost the Battalion 255 casualties, nearly half of them fatal.
Edward's body was never identified, if it was found at all. He is commemorated on Face D of Pier 10 on the Thiepval Memorial to the Missing of the Somme.