The South Porch (2015)

St George's fine example of a fifteenth century porch has impressive flint flushwork decoration. Weathering had severely damaged the surfaces of the porch and thanks to a generous grant from the Heritage Lottery Fund, this has now been repaired and restored by a team of skilled craftspeople.
Pupils from St George's Church of England Primary School in Great Bromley came to learn about the porch, the art and craft that created and maintain it, and admire the restored stone and flint flushwork. They enjoyed trying to spot what was original and what had been renewed; it wasn't always easy! With them is the Curate-in-Charge of St George's, the Revd Canon Simon Heron.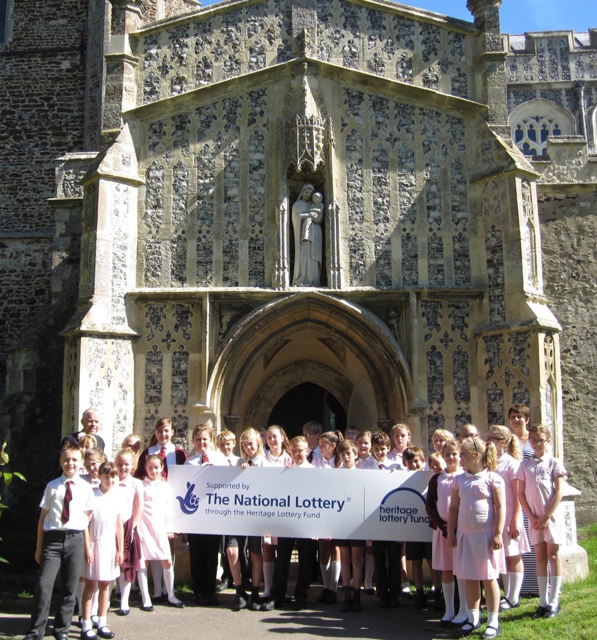 ---
Here are some pictures of the porch flint flushwork before the repairs.
Notice how many flints have fallen out on both sides of the porch gable: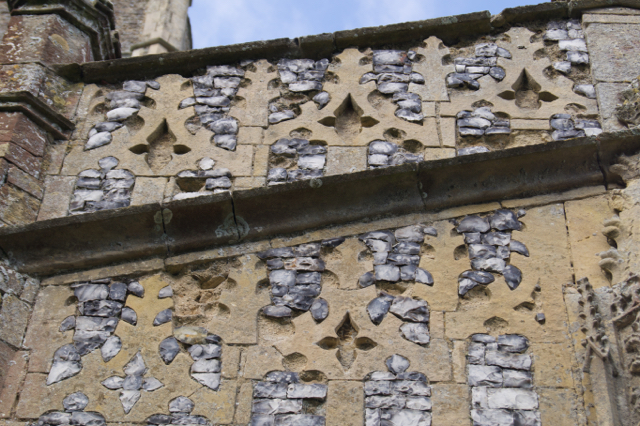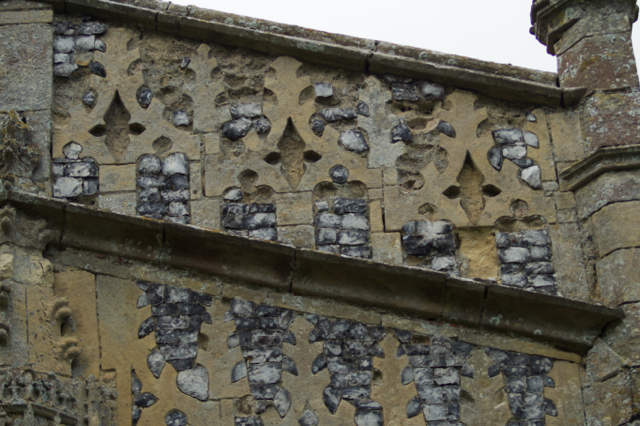 And see how eroded some of the stonework had become: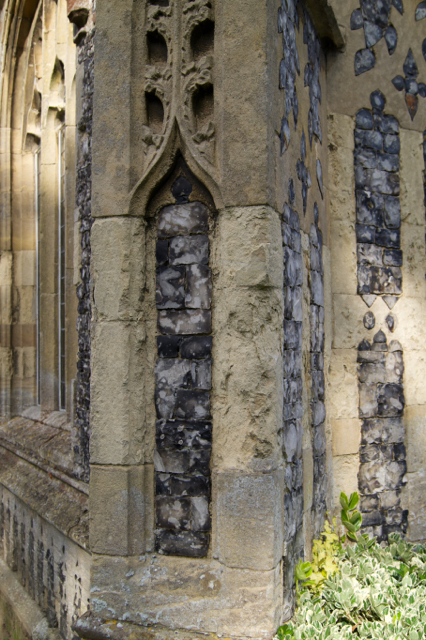 Here are some examples of the repaired flints. Look at how smooth the surface of the flushwork now is!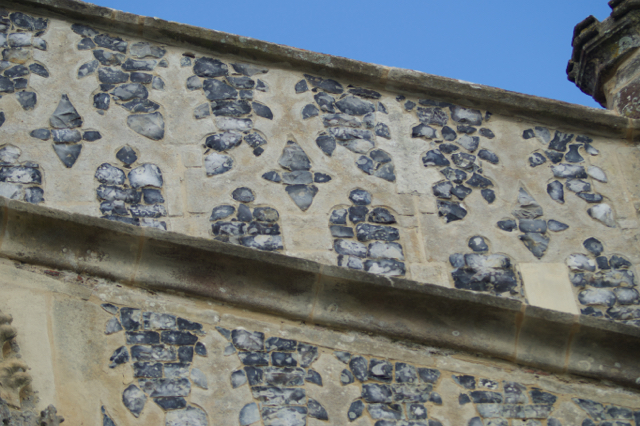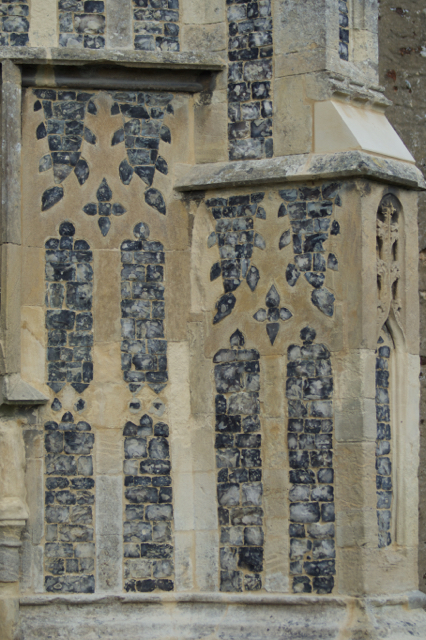 And some of the most eroded stonework has now been renewed: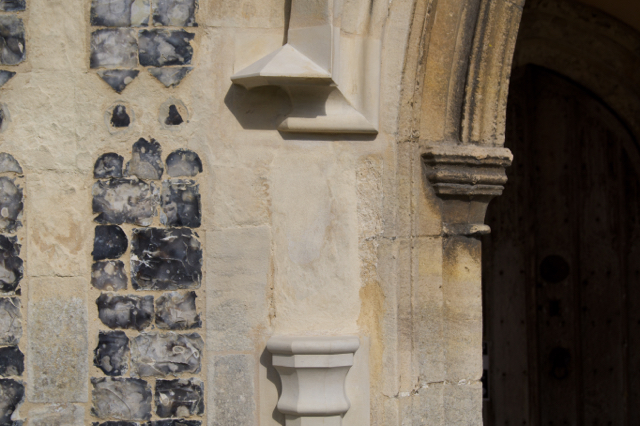 Here you can see the whole effect of the magnificent porch.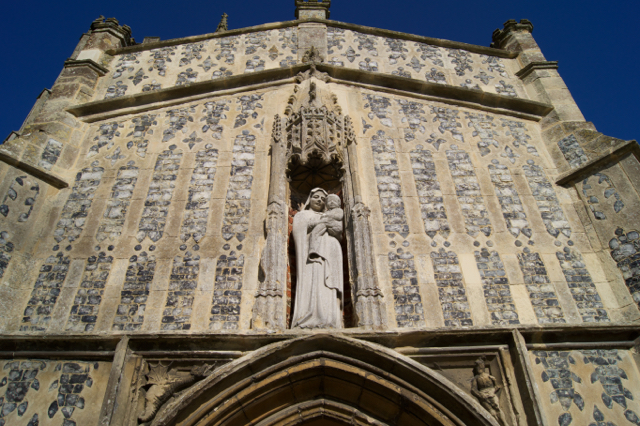 ---
The grant from the Heritage Lottery Fund also allowed for the lighting in the entrance area of the south aisle to be improved. Here is the work in progress.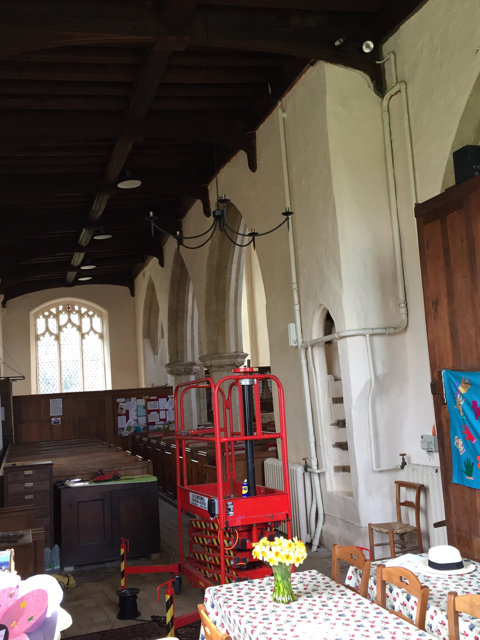 New lighting was also installed in the porch.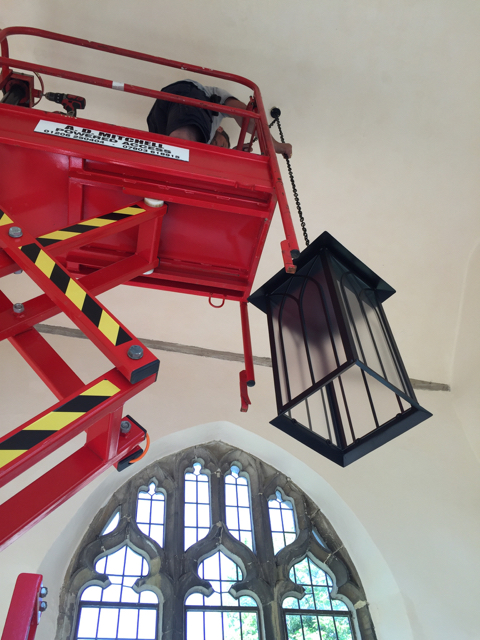 And here is one of the team of stonemasons at work: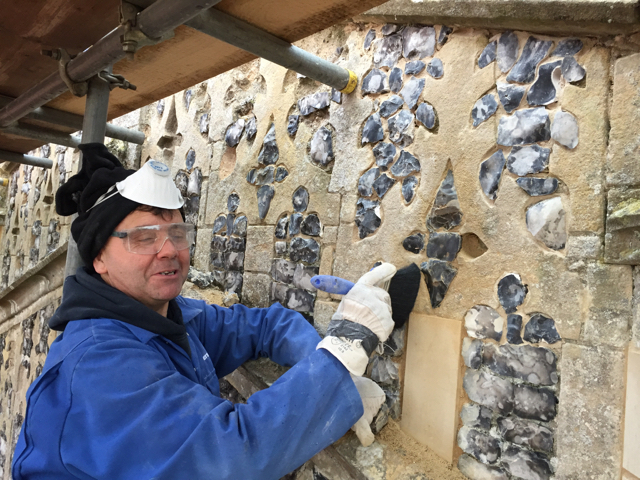 Details of all our restoration projects since 2010 can be found on the restoration projects page.